Profound Transformations Are Possible for Suffering Professionals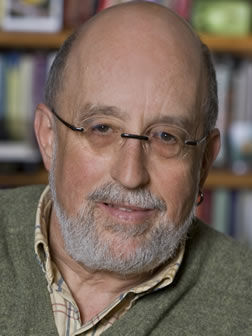 I specialize in helping health care providers, lawyers, scientists, academics, and other psychologists achieve meaningful life changes through private counseling.

I have known Dr. Seth Rubin for more than a decade and have always been impressed by his integrity, his commitment, and his intelligence in his work as a psychotherapy research investigator and as a dedicated Jungian psychoanalyst.
Call 415-771-5115 - or - Send a Message
I help you move past your pain and achieve a more fulfilling life.
Depression and anxiety
Relationship issues
Sexual abuse
Spiritual crises
Loss and grieving
Death and dying
My door is always open.  You may call any time.  Our trusting and dependable relationship forms the foundation for your success.
Individuals and couples welcome.
If you're seeking a San Francisco Psychologist who can confidently and comfortably address your unique needs, let's talk.
Latest Blogs
Preparing for Death as the Capstone of the Individuation Process

Summary of an Extended Education Program offered by Seth Isaiah Rubin at the San Francisco Jung Institute on 25 January 2014. ...read more

Posted: 12 / 05 / 2013
The Ego - Self Axis

The discussion about Jung's Diagram and shadow work presupposes an ego complex that is strong enough to withstand what could feel like moral criticism without becoming demoralized or destabilized. ...read more

Posted: 12 / 02 / 2013
Jung's Diagram of the Analytical Relationship

The Wounded Healer archetype, as emblemized by Chiron, provides the basis for Jung's diagram. ...read more

Posted: 11 / 30 / 2013
Feeling stuck?
Need help?
If you're experiencing troublesome patterns that interfere with your ability to enjoy life to its fullest, perhaps it's time to find a San Francisco psychologist who can offer skillful help so you can become the connected, productive individual you want to be.
Dr. Seth Rubin is an analytical psychologist who can help you understand how to deal with difficult feelings and situations on a day-to-day basis. You'll learn how to process experiences and find the tools necessary to make a solid change in your life.
A Healing
Environment
When you enter the office of Dr. Rubin, you will experience immediately the quality of temenos, a deep sense of sacredness and safety. The secure environment he offers will enable you to relax and focus on your emotional symptoms (anxiety, depression), your problems of living (relationships, individuation and adult development) or your preparations for death and dying (practical and spiritual). Dr. Rubin will provide you with a rare blend of therapeutic skill, orientation and experience as he empathizes with your personal position and works with you to gain insight into your situation, discovering your own authentic way forward in the process. Moving toward psychological balance and wholeness will help to ensure you create new values that will guide your life.
An Experienced
San Francisco Psychologist
Dr. Rubin works primarily in San Francisco. Psychotherapy sessions with Dr. Rubin are available for individuals who are 18 years of age or older and couples. A licensed psychologist since 1974, his education includes a Ph.D. in psychology at Northwestern University, an internship in clinical psychology at the University of Pennsylvania, and a diploma in analytical psychology from the C.G. Jung institute in Zurich, Switzerland. He has been a professional member of the San Francisco Jung institute since 1993. In addition to his research and clinical interests, he has received extensive training in psychopharmacology over the past 15 years. He is especially skilled in working with dreams, active imagination and the dynamics of the therapeutic relationship. He is the recipient of national and international recognition and awards for his many and varied professional accomplishments in his San Francisco psychotherapy practice.
One does not become enlightened by imagining figures of light, but by making the darkness conscious.
- C.G. Jung